More Than 450 Students To Participate In Junior Batabano 2018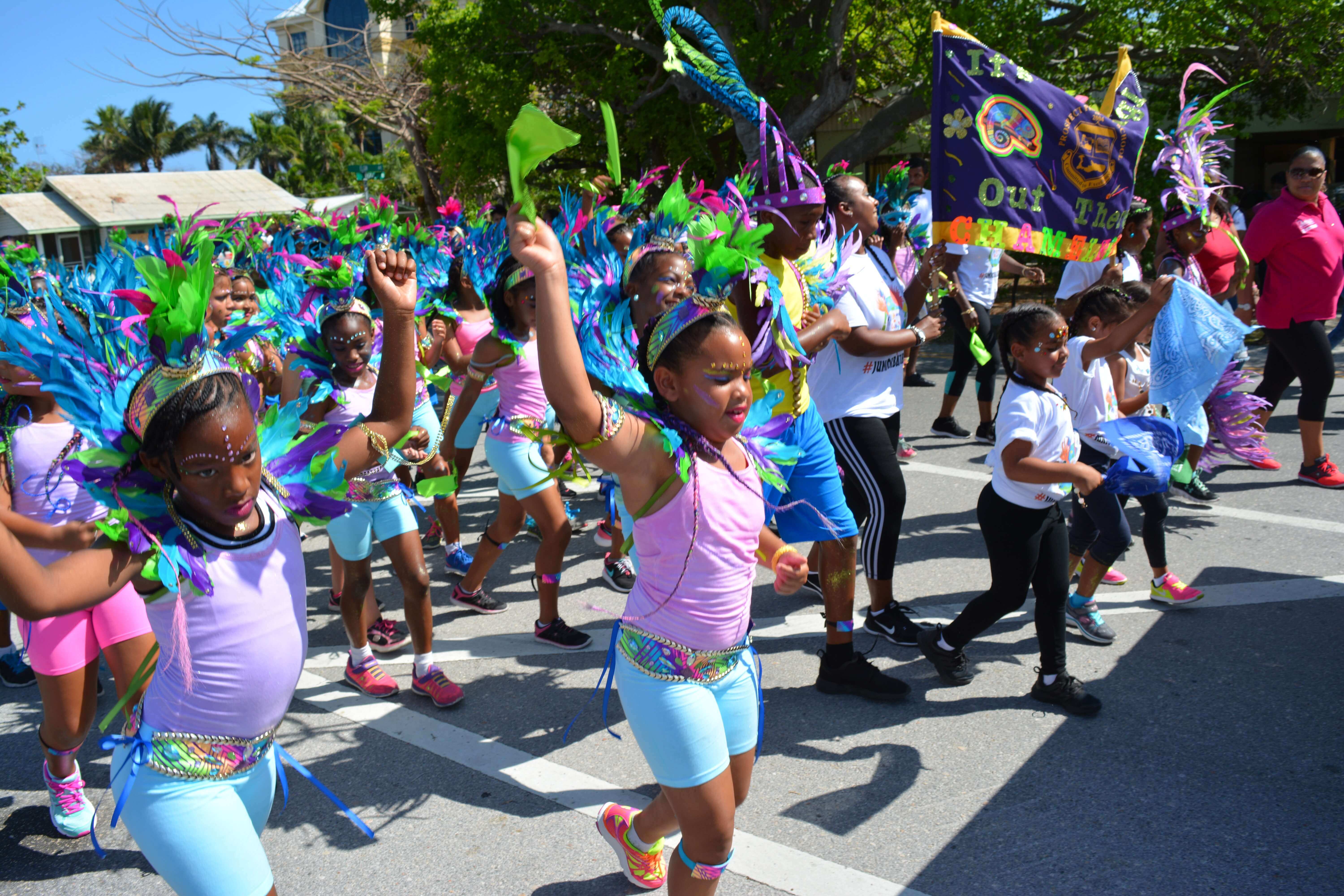 A record-breaking number of students from government and private schools in the Cayman Islands are busy planning their costume presentation and dance routines for the 16th annual Junior Batabano street parade set for Saturday April 28, 2018.
Junior Batabano organizers say some 450 students are now registered to play mas in Junior Batabano this year, which will make it the biggest the Junior Batabano parade has ever been.
"The Batabano Committee couldn't be more thrilled about this news for our Juniors as well as for our local schools, and we can't wait to see the costumes and spirit the students will bring to their parade on April 28th," said Donna Myrie-Stephen, Chairperson of the Cayman Carnival Batabano Committee, which also organizes Junior Batabano. Mrs. Myrie-Stephen said this year's Junior Batabano theme is 'Splendour of the Skies', with most costumes designed once again by one of Trinidad's finest Junior Mas costume designers, Richard Bartholomew. "Richard has been designing and making Junior Batabano costumes for 16 years, and we are so excited to have him back with Junior Batabano again this year," said Mrs. Myrie Stephen, adding that Mr. Bartholomew hopes to work along side local designers to pass on this art to Cayman's students through school workshops.
Junior Batabano Coordinator, WendyAnn George of the Batabano Committee, said: "This is the 17th year of Junior Batabano and we're always so happy to see it grow in leaps and bounds annually. This year, spectators will see our biggest Junior Batabano parade with more than 450 children dressed in costumes with names like Solar Eclipse, Rain, Rain and More Rain, and Fluffy Clouds, to name a few. Last year's competition was won by Red Bay Primary School, and they will be defending their 'Best School' title with their costume 'Swirling Winds.'"
The participating schools include Cayman International School, St. Ignatius School, Cayman Prep and High School, Red Bay Primary, Prospect Primary, Savannah Primary, and George Town Primary. Ms. George noted that George Town Primary School will be returning to the Junior Batabano parade this year, with their costumes "moon, stars and angels" designed by Caymanian costume designer Reba Dilbert. She is being assisted by parents and students of the school, in making the costumes.
Apart from the parade, families can enjoy the Junior Batabano Family Fun Day activities which kick off at 1pm on the Glass House lawns, and run until the end of the parade which will be 2pm–4pm. Fun activities include bouncy castles, cotton candy and snow cones, face painting, and much more.
The annual "Teen Glow Party" for teens between the ages of 13 – 17, takes place the same evening from 7pm to 10:30pm at a location to soon be announced. Teens wearing white will receive free glow items upon entrance.
Cayman Carnival Junior Batabano has a number of other special events planned, including a steelpan concert – "Pan on Parade" at a location to soon be announced.
For more information on these and other Batabano events visit caymancarnival.com or email batabanocaymancarnival@gmail.com. You can also follow the Junior Batabano Facebook page at Facebook.com/juniorbatabano.